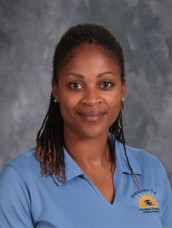 Dana Green
Assistant Principal Martin City Elementary
816-316-5752
Ms. Green has worked in the Grandview C-4 school district for more than five years. She comes to Kansas City from Tulsa, Oklahoma but is a Raytown native. She is the mother of two amazing boys (7 & 11 years old) who she says keep her very active. She has been married for almost 13 years. She is very involved in her church and loves to spend her extra time serving her church community.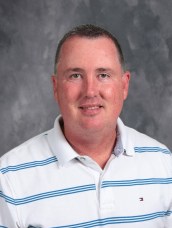 Andy Leech
Assistant Principal Martin City Middle
816-316-5735
Mr. Leech begins his second year as assistant principal at Martin City and his 18th year in the Grandview C-4 School District. During his time at Grandview, Mr. Leech has served in many teaching roles in the district including middle school science teacher at both Grandview Middle School and Martin City Middle School, high school science teacher and high school Project Lead the Way (engineering) teacher.
Mr. Leech, or "Coach Leech", has also coached football basketball and track while in the district. Coach Leech was the high school head football coach from 2010 to 2014 and served as the head track and field coach from 2007-2015. Mr. Leech believes that many values and beliefs from coaching and athletics transfer to the classroom setting very well. He believes students should have lofty personal and academic goals and work daily to achieve them. He also believes in the value of team work among students and teachers. Mr. Leech believes that strong student/student relationships as well as student/teacher relationships are the real key to winning and success in the classroom and beyond.